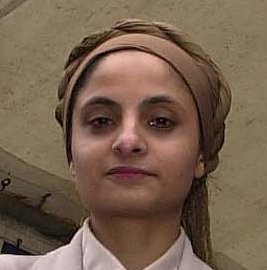 Yasmin Akhtar (sfedi accredited in 2009) is a founder of Go-Woman!, an organisation set up in 2006 to focus on providing "real" business support for women.
Yasmin Akhtar is also Chief Executive of The Asian-e Foundation, a not for profit making organisation, focussed on working at grass root level to deliver frameworks which address social exclusion and increase innovation amongst minority ethnic communities,
Yasmin was instrumental in developing the Foundation's flagship programme, the 'Women in Enterprise' framework in 2003. This was delivered across London (funded by the London Development Agency) and Bradford (funded by West Yorkshire Learning and Skills Council). The framework specifically addressed issues concerning women particularly from South Asian community to start up and grow their businesses.
The framework was awarded the PROWESS Innovator award in 2004, and has recently attracted attention as far afield as Malaysia, whereby discussions are underway to deliver the framework nationally across Malaysia.
Yasmin was also involved in developing the Young Entrepreneurs Framework, which was aimed at young girl's aged 11 to 16 to stimulate enterprise which was born out of the evaluation of the 18 month long project. The framework was selected as one of the six studies to showcase in front of EU Ministers during the UK's term of hosting the EU presidency in 2005.
Yasmin holds an active directorship at Asian-e Limited, which was set up to predominately look at providing business advice and support. The portfolio includes a range of services from Business Process Management Consultancy through to Training and IT solutions.
Most recently Yasmin was involved in delivering project under the 'Transformation Fund' scheme, in conjunction with the local children's centre. Yasmin was involved in the evaluation of the project which highlighted the need to support women with speaking skills to help them move into mainstream provision.
As a result 'Reading Ladies' initiative was launched to provide women with a platform to read and discuss books to help increase confidence and speaking skills. The group is currently being supported by Go-Woman! to develop as a social enterprise.