Reading Ladies - the story so far...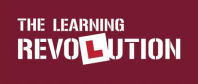 2009 to 2010
In 2009 Go-Woman! was successful in a joint bid with Adderley Children's Centre, Birmingham under the Government's new Transformation Fund. As part of a 'learning for pleasure' innovation spearheaded by the Department for Business, Innovation and Skills (BIS) the joint project "First Steps – New Opportunities" is one of over 213 winning projects and will engage adults, particularly women, in learning, through taster sessions in a variety of subjects, helping to fulfil the recommendations of the Governments Learning Revolution for informal adult learning.
The First Steps – New Opportunities project will ran from November 2009 to March 2010, providing short, fun, interactive taster sessions in subjects such as First Aid, Sewing, Child-minding, IT and Running Your Own Business.
Final evaluation report highlighted issues that were prohibiting women from the community in becoming active members of the society. - Click here to access the final evaluation report - April 2010

2010 to 2011
Further funding was secured in September 2010 through 'Successful Neighbourhood Fund', to provide continuous support to the 'Reading Ladies' group.
Reading Ladies group meets once a week as a small group where the ladies read through a book together in a small group. Learners then discuss the book, thus practising reading and speaking skills whilst gaining confidence to use English in their everyday lives.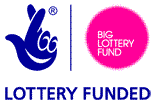 2010 to 2012
Awards For All funding was secured in 2011, allowing GOAL to work with the group of women to undertake number of activities, resulting in a shift from dependency on welfare benefits to an entrepreneurial and enterprising culture.
Funding allowed GOAL to facilitate number of sessions to:
– provide ad hoc business support provided by Sfedi accredited, Asian women business advisors;
– coordinate and develop the Reading Ladies group;
– help build capacity within the group to become self-sustaining;
– develop Reading Ladies funding, income generation strategy;
Amongst other activities, the group developed a gift wrapping business, which allowed them to generate income to continue with weekly sessions, allowing women to brush up on English speaking skills.
Women from the group are starting to write short stories to share their experiences and inspire others.