GOAL challenges you to enter our 'Reading Marathon'.
Come and join our reading challenge between now and Tuesday 25th July 2017.
Select and read as many books as you can from the list below.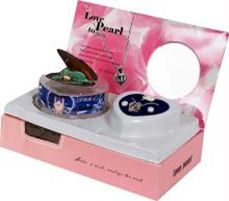 For more information or to pick up your book, please come and see us at GOAL based at Adderey Children Centre.
A gift pack consisting of sterling silver pearl necklace and a book voucher awaits you at the finishing line for a winner who reads the most books.
It's as easy as:
1. Select a book from our reading list below.
2. Enjoy the read.
3. Tell us in 3 easy questions what you thought of the book. (question form available from reception)
4. Drop off and pick up your next book!!
Happy Reading!

Reading List (updated 16/05/2016)
1. Princess by Jean Sasson
2. Daughters of Arabia by Jean Sasson
3. Nothing Last Forever by Sidney Sheldon
4. The Dressmaker of Khair Khana by Gayle Tzemach Lemmon
5. Thanks for The Memories by Cecelia Ahern
6. Sleigh Bells In The Snow by Sarah Morgan
7. A Cool Head by Ian Rankin
8. East End Tails by Gilda O' Neill
9. The Cave by Kate Mosses
10. Life New Hurdles by Colin Jackson
11. Raw Voice by Vanessa Feltz
12. The Dare by John Boyne
13. Mud lake by B L Hinde
14. Cleopatra by Katie Dyanes
15. The Barley Sugar Ghosts by Hazal Townson
16. Not Married Not Bothered by Carol Clewlow
17. Harry Potter by J. K. Rowling
18. A Story of Unfortunate Events by Lemony Snicket
19. The Queen OF Dreams by Peter Hamilton
20. Girl On The Run by Jane Costello