From a soft play area to an Internet Café - See the transformation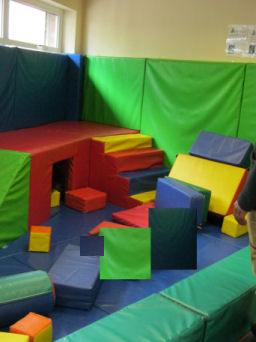 Fair well to the soft play area at Adderley Children's Centre. It has been a great joy to many children for the last six years.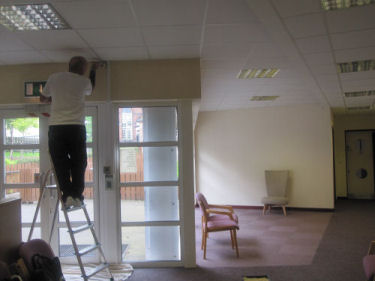 3rd July 2012 - Out with the old, making way for the Internet Cafe. Geoff hard at work applying touch of paint to brighten up the area...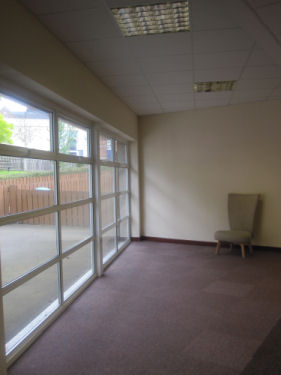 9th July 2012 - Painting completed, Internet Café area ready for the next stage...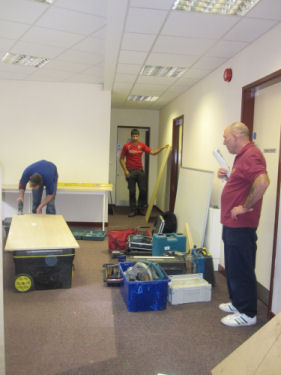 11th July 2012 - A mini-demolition site (organised mess!!) greeted visitors to the new building.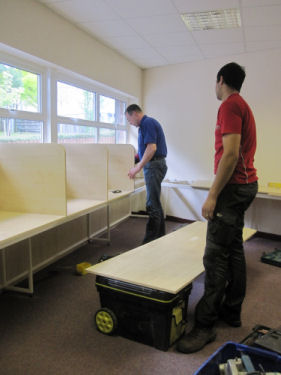 11th July 2012 - Nick Hinton & Tom Watson from Top Class Design working their magic.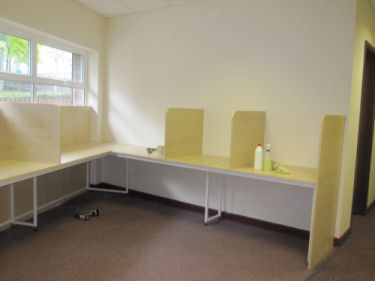 11th July 2012 - Cubicles taking shape.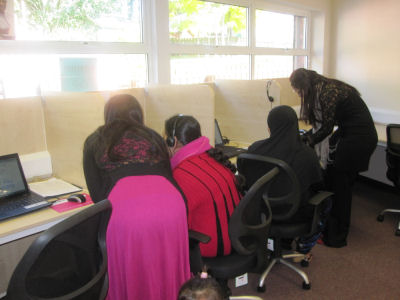 27th September 2012 - Launch of the Internet Cafe.
Internet Cafe being used by learners, open to the community 5 days a week.