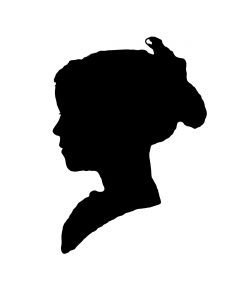 17/11/2016
I want to learn English to help me in everything in my daily life, for my children, for going out trying to get a job and for general life. I think it is very important. I am coming to English class here and I also go to Hodge Hill Girls School twice a week, so I can better myself quickly.
Yesterday, I had parents evening at my son's school. I went along with my husband but I did the speaking. I asked the teacher, 'I need more homework for my children'. I understood what the teacher replied. I asked about my son's project, 'Do we have to do model or write a story about pictures'
24/11/2016
I went to Hodge Hill medical centre and asked for some information from my GP. 'I need my national number and medical card if possible' and 'I need some address for doctor optician for my son'.
In both cases the doctor understood what Iwona was referring to and managed to help her.
12/01/2017
Over the Christmas holidays, I have been doing lessons on youtube to improve my English. I have sat with my family watching videos on Idiomatic expressions and learning them so I can tell my friends about them.
I took my children to Lazer Space in Star City. My youngest son is 5 years old and the minimum age requirement was 6 years of age. I asked the man 'can he please go because other children be upset'. He put the equipment on him and allowed him in.
I also went to DFS on my own for some new sofas. I purchased two 3 seater sofas. The sales assistant told me if I had any problems, I had 7 days to change my order. When I got home, I measured the size and realised it was too big, so I needed to change one of the sofa's to a 2 seater, so she decided to call them.
'I buy it today sofa, 2 sofa 3 seater. It's too long, I have to change for small sofa, 2 seats.'
He said, 'no problem'. He sent all the new details in the post.
I have been querying the flu vaccination with my GP, as I am fairly new to the country, I don't know what is and what isn't required for my children. I got a call this morning from the GP. I could not understand what the receptionist was saying so I asked her, 'Can I come to centre I prefer face to face you can explain better'. The receptionist said yes you can. I then asked her, 'My son has eye problem do I go GP or optician' the receptionist replied 'optician.'
I prefer to talk face to face as I can repeat and explain things with facial and hand expressions, which makes it easier for me to understand and for people to understand me.
02/02/2017
I received my electricity bill, I checked the digits with my meter and it didn't match, it was wrong. I called the electricity company, when the lady answered I told her that I don't speak English very well. 'you sent me the bill, I read the number it's too high'
I gave her the number from my meter and said, 'if somebody come my home to check meter' She said no, we trust you and we will send you a new bill price, which will be lower according to the reading. She also told me someone comes out every 6 months to take a meter reading.
I had a meeting with my daughter's teacher this week. My daughter is in year 2 and she will be sitting her SATs at the end of the year. 'How I can help my daughter at home'
Her teacher went through things I could help her with at home like times table, verbs and adjectives.
I have also joined another English class at Saltley School, with 3 additional sessions alongside my class here at GOAL and my class at Hodgehill School. I really want to learn how to speak correctly.
17/02/17
WOW I was shortlisted in the 'Learning for Life' category in the 2 millionth Learner Awards. I feel nice and emotional. I can't explain it. I didn't expect to have been short listed in the 2 millionth learner awards.
I really couldn't have done this without the tutor's help. It's nice.
I needed this course to start my life here. Teacher really helped me to start my new life.
10/03/2017
Last Friday I went to pick up my children from school and my son told me the head teacher wanted to speak to me. I went to see the head teacher, she took me around the school near the notice board to show me that my sons project was put up on the wall in the corridor. The project was about the country and my son chose to do a poster about Italy. I was very pleased. She said can we put this project in his portfolio for his secondary school. I was very happy with this.
31/03/2017
Yesterday I received a text message from my child's school, telling me that today he will receive a certificate for his good work throughout the term and that I was invited to attend the assembly. I also had a physio appointment for another child at the health centre at 10.15. I went to the assembly, however could not stay till the end. I watched my son receive his award. Then I picked my other son up and took him to the physio. When I got there the lady at reception asked me if I needed an interpreter, I said no. I spoke to physiotherapist and understood what she was saying. My grammar wasn't correct but she understood me. I asked 'Is this danger for health' She was very helpful and tried everything. She said if he gets a headache or pain in his arm to come back, I understood her.
I had 1 hour remaining for my English class, so I dropped him off at school and came to my class.
19/05/2017
I was speaking to my daughters friends mum. We were talking about education for our children. She told me her son has finished his first year at university. She asked me about life in Italy. What the living costs and university fees were like. I said, 'many people from Italy come here because of university.
Before my family moved to England, my husband and I looked at education in different countries. It was our priority to move somewhere where our children would get the best education. England had good universities, therefore we moved here.
I told her 'Milan is a little more expensive than here,' 'Try a country like Denmark because many Italian people go there its cheaper.'
My husband travels back and forth from Italy as we still have a business there so I told her 'If she need any help my husband goes there' and 'if she needs something we are here to help.'
This year it is my first year celebrating Ramadan in England, I am really excited. In Italy there are Muslim people but Ramadan and Eid are not as recognised like in this country. It feels nice here. I'm going to decorate my house with lights with my children. I am going to make a Ramadan advent calendar for my children.
October 2017
Iwona has started her English class again at Entry Level 2/3. Iwona is also doing ESOL at Saltely, Childcare Entry Level 3, Maths Level 2 and a Sewing course. All of which she is doing to improve her English language. Iwona feels her speaking has been on a steady level for the past few months with no improvement made. We discussed this could be due to the holiday break. Now that she is back, this year it is very important for her to concentrate on the speaking element to improve enough to start a health and social care course soon.